Canadian Expeditionary Force organization chart
The contents of this site are intended for research purposes only. The images found on this site may not be reproduced in any form or in any media without the written consent of the Department of National Defence (Directorate of History and Heritage).
Below is an organizational chart for the Canadian Expeditionary Force, circa 1918. Both images are of the same chart, but one has been enhanced for better image quality.
The Canadian Expeditionary Force was the overseas force raised by Canada to fight during the First World War. Comprised mainly of the Canadian Corps, the CEF also included a Canadian Cavalry Brigade, forestry and railway units, and medical hospitals. A total of 619,636 Canadians served in the CEF, with 424,529 serving overseas.
The following historical documents are from the period prior to 1969 and/or are presented in their original language only, with permission from Director Official Languages (DOL).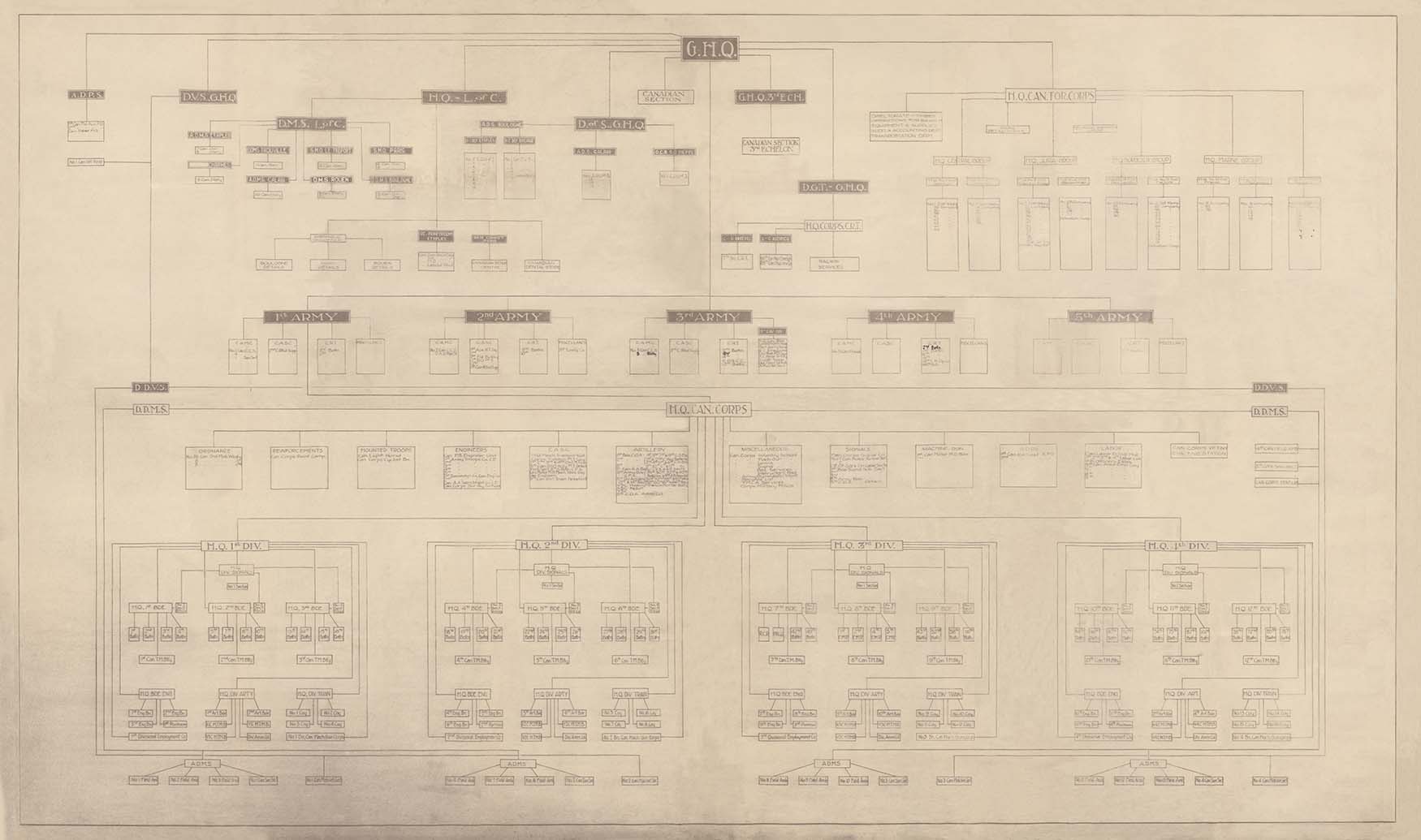 Original