Victoria Cross - First World War, 1914-1918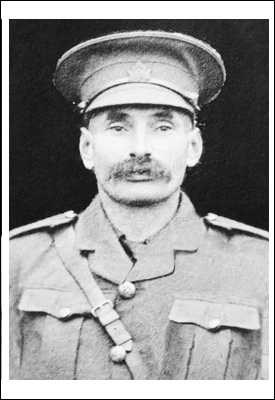 Frederick William Campbell
Frederick William Campbell was born in Mount Forest, Ontario on 15 June 1869. As a young man, he joined a unit of the Canadian Militia, and later served in during the South African War with a machine gun section of the 2nd Battalion, The Royal Canadian Regiment. At the beginning of the First World War he was commissioned as an officer in the Canadian Expeditionary Force (CEF). Lieutenant Campbell was serving with the 1st Battalion, CEF when he earned the Victoria Cross in an action near Givenchy in France on 15 June 1915, his 48th birthday. Employing two Colt machine guns, Campbell led an assault on a German trench line considered to be nearly impregnable. Arriving at the German line, Campbell maintained his lodgement for some time under heavy fire despite the fact that nearly all of his men became casualties. In order to cover the withdrawal of those of his men who were still capable of escaping, Campbell and another soldier advanced to an exposed position and succeeded in holding back an enemy counterattack. It was as he withdrew that Captain Campbell received the mortal wound from which he died on 19 June 1915.
Citation
"For most conspicuous bravery on 15th June, 1915, during the action at Givenchy.
Lieutenant Campbell took two machine-guns over the parapet, arrived at the German first line with one gun, and maintained his position there, under very heavy rifle, machine-gun, and bomb fire, notwithstanding the fact that almost the whole of his detachment had then been killed or wounded.
When our supply of bombs had become exhausted, this Officer advanced his gun still further to an exposed position, and, by firing about 1,000 rounds, succeeded in holding back the enemy's counter-attack.
This very gallant Officer was subsequently wounded, and has since died."
(London Gazette, no.29272, 23 August 1915)