Victoria Cross - First World War, 1914-1918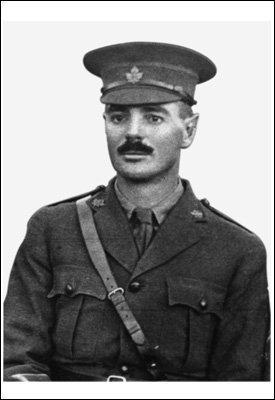 Robert Grierson Combe
Robert Grierson Combe was born in Aberdeen, Scotland on 5 August 1880. In April 1915 he enlisted in the 27th Infantry Battalion, Canadian Expeditionary Force. Although he received a commission and qualified as a Major, Combe later reverted to the rank of Lieutenant at his own request. On 3 May 1917, at Acheville, near Vimy in France, Combe led his company through an enemy artillery barrage, arriving close to his objective with only five men. He proceeded to engage the enemy using grenades, inflicting heavy casualties. Having collected more men, Combe finally captured his company's objective and took eighty prisoners. He then continued to charge the enemy, driving them back. While Combe was leading a party of his men with grenades, he was killed by a sniper. Combe earned a posthumous Victoria Cross for his exemplary leadership and conduct.
Citation
"For most conspicuous bravery and example.
He steadied his Company under intense fire, and led them through the enemy barrage, reaching the objective with only five men.
With great coolness and courage Lt. Combe proceeded to bomb the enemy, and inflicted heavy casualties. He collected small groups of men and succeeded in capturing the Company objective, together with eighty prisoners.
He repeatedly charged the enemy, driving them before him, and, whilst personally leading his bombers, was killed by an enemy sniper.
His conduct inspired all ranks, and it was entirely due to his magnificent courage that the position was carried, secured and held."
(London Gazette, no.30154, 27 June 1917)