Victoria Cross - First World War, 1914-1918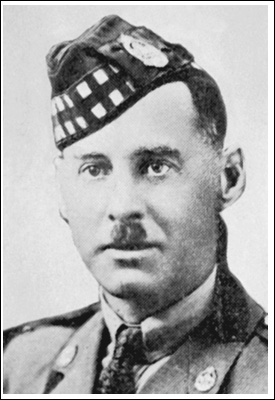 George Fraser Kerr
George Fraser Kerr was born in Deseronto, Ontario on 8 June 1894. Shortly after the First World War began, he enlisted as a private soldier in the 3rd Infantry Battalion, Canadian Expeditionary Force. Eventually commissioned as an officer, Kerr was twice wounded in action, and received the Military Medal and the Military Cross and Bar.
On 27 September 1918 Lieutenant Kerr was in command of the support company on the left flank of his battalion advancing through Bourlon Wood, near Cambrai in France. When a German machine gun blocked the way forward, Kerr handled his company with great skill by outflanking the enemy position without delay. Later in the day, his company's progress was again checked near the Arras-Cambrai road. Alone and in advance of his company, Kerr attacked the German strongpoint, capturing four machine guns and 31 prisoners.
For his courage and leadership on this occasion, Lieutenant Kerr was awarded the Victoria Cross. He died in Toronto, Ontario on 8 December 1929.
Citation
"For most conspicuous bravery and leadership during the Bourlon Wood operations on 27th September, 1918, when in command of the left support company in attack.
He handled his company with great skill, and gave timely support by outflanking a machine-gun which was impeding the advance.
Later, near the Arras-Cambrai road, the advance was again held up by a strong point. Lt. Kerr, far in advance of his company, rushed this strong point single-handed and captured four machine-guns and thirty-one prisoners.
His valour throughout this engagement was an inspiring example to all."
(London Gazette, no.31108, 6 January 1919)