Volume 4: Operational Flying Squadrons
33 Utility Squadron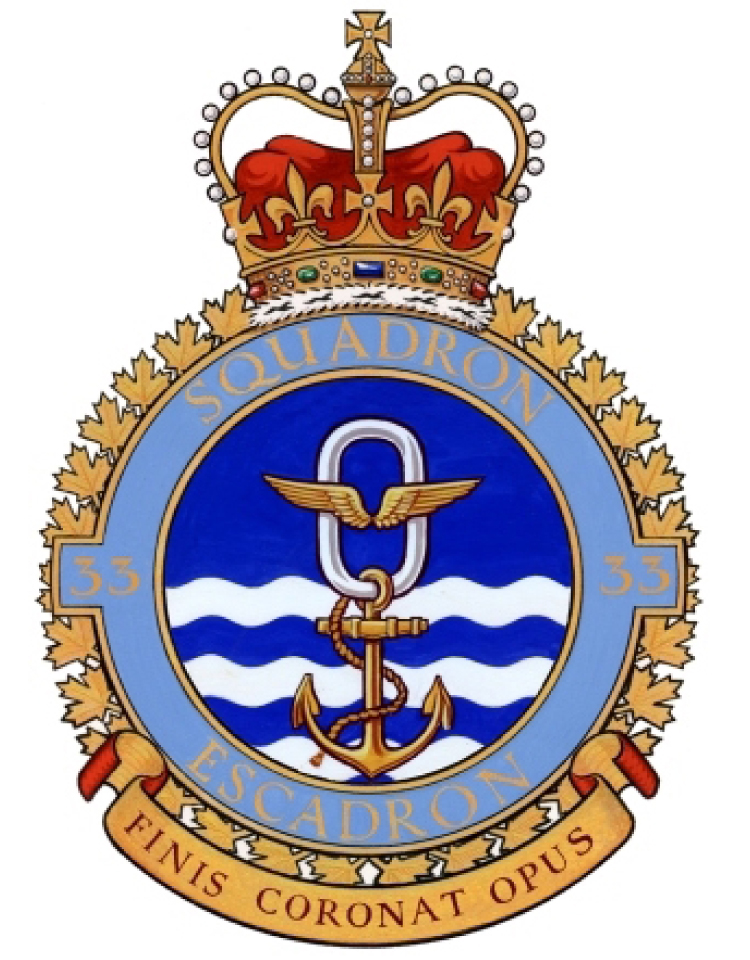 The following document is available for downloading or viewing:
For more information on accessing this file, please visit our help page.
---
BADGE
Description
Per fesse wavy Azure and barry wavy Argent and Azure, a chain link palewise Argent pendent therefrom a fouled anchor, overall in chief a pair of wings Or.
Symbolism
The design symbolizes the close cooperation and unity between air and sea elements of the Canadian Forces.
MOTTO
FINIS CORONAT OPUS (The end crowns the deed)
COLOURS
Gold and Blue
BATTLE HONOURS
None
LINEAGE
Originally authorized in the Royal Canadian Navy as '33 Utility Squadron', 1 November 1954.1
Disbanded 4 July 1992.3
SQUADRON STANDARD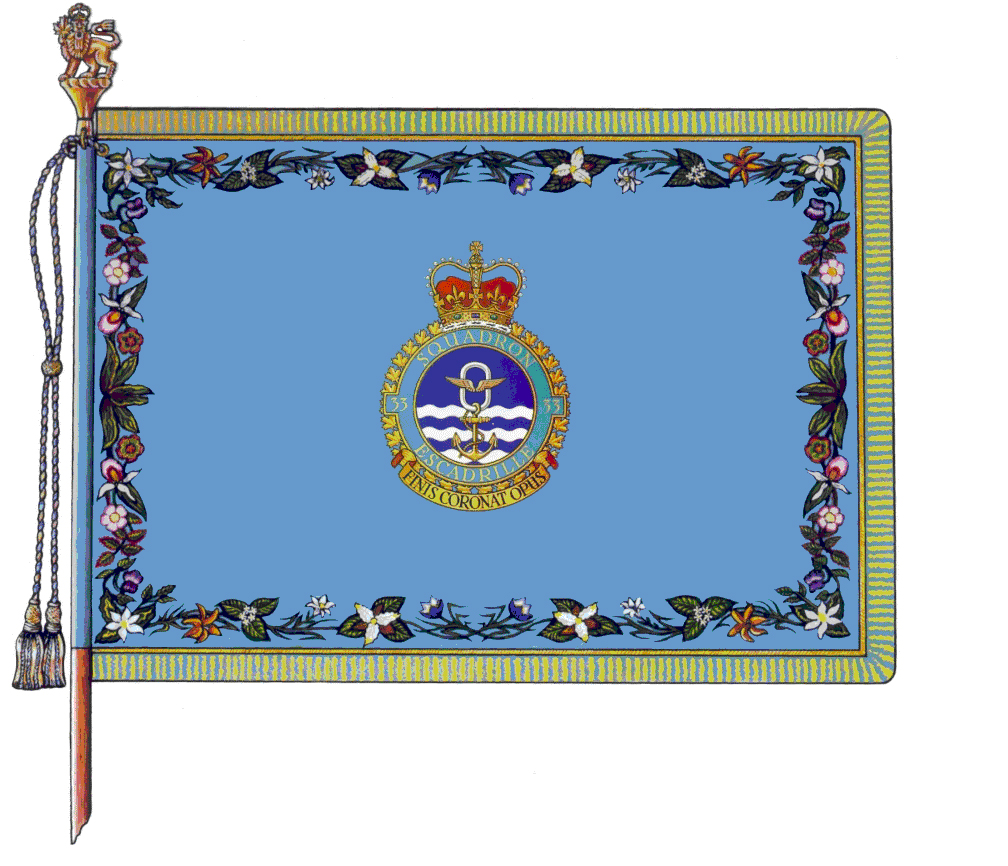 ---
1. CFOO/OOFC 9.8.1, 24 June/juin 1968, file/dossier F1901-2219/33 DO; J.D.F. Kealy and E.C. Russell, A History of Canadian Naval Aviation 1918-1962 (Ottawa, 1965), p.69
2. CFOO/OOFC 2.14.2, 1 December/décembre 1978, file/dossier 1901-1317 (DMCO)
3. 1992 AHR/RHA – VU33, 14 July/juillet 1992, file/dossier 1325-4 (CO VU33), on AHR file/dans le dossier RHA 1326-1317
Footnotes notice: This content is provided as it appears in the originating document (see PDF link above) and cannot be altered. Some notes reference annotation in only one of the official languages, and therefore numbers may not match in the content you are viewing. For clarification, we invite you to check the corresponding footnote in the French page.