Volume 4: Operational Flying Squadrons
449 Maritime Training Squadron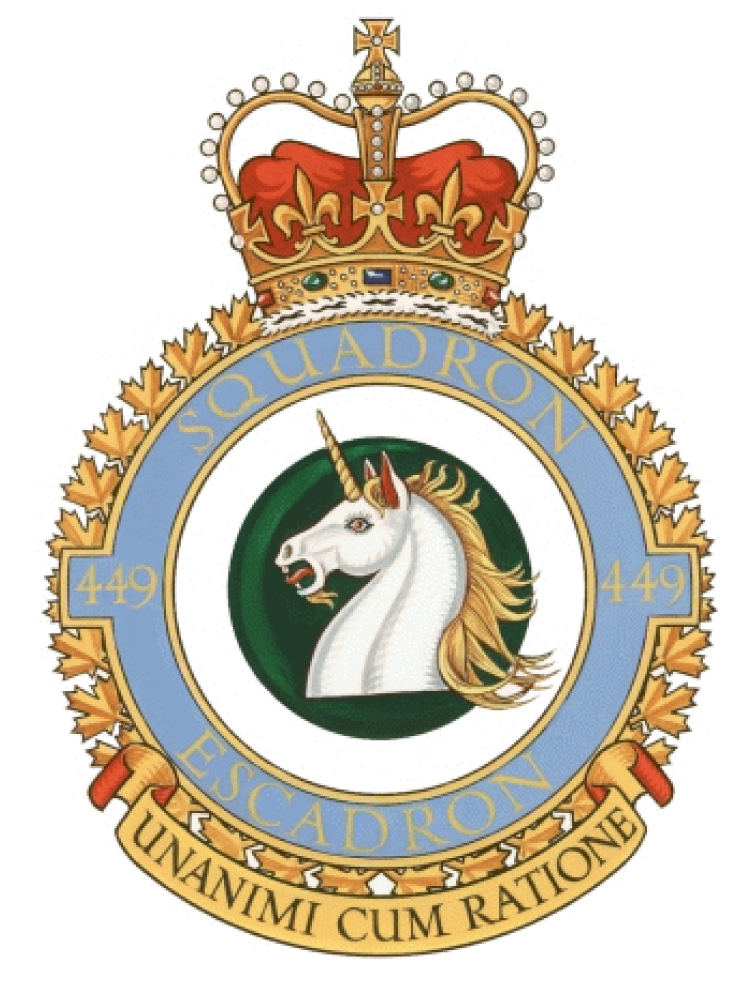 The following document is available for downloading or viewing:
For more information on accessing this file, please visit our help page.
---
BADGE
Description
Argent in front of a pomme a unicorn's head couped Argent horn and mane Or.
Significance
The squadron adopted a unicorn as its badge device for, like the fabulous animal, its self assurance comes from the knowledge that it combines the best of the many parts of which it is composed. The pomme is in recognition of Greenwood, the location where the squadron was formed.
MOTTO
UNANIMI CUM RATIONE (United with a purpose)
BATTLE HONOURS
None
LINEAGE
Authorized as '449 Maritime Training Squadron' 24 June 1968.1
Disbanded 1 September 1975.2
---
1. CFOO/OOFC 9.2.3, 24 June/juin 1968, file/dossier F 1901-4363/449 (DO)
2. NDHQ Message/Message du QGDN, DOE 309, 24 July/juillet 1975, file/dossier 1901-280 (DOE), AHR/RHA 1326-2560
Footnotes notice: This content is provided as it appears in the originating document (see PDF link above) and cannot be altered. Some notes reference annotation in only one of the official languages, and therefore numbers may not match in the content you are viewing. For clarification, we invite you to check the corresponding footnote in the French page.