Volume 4: Operational Flying Squadrons
922 Composite Squadron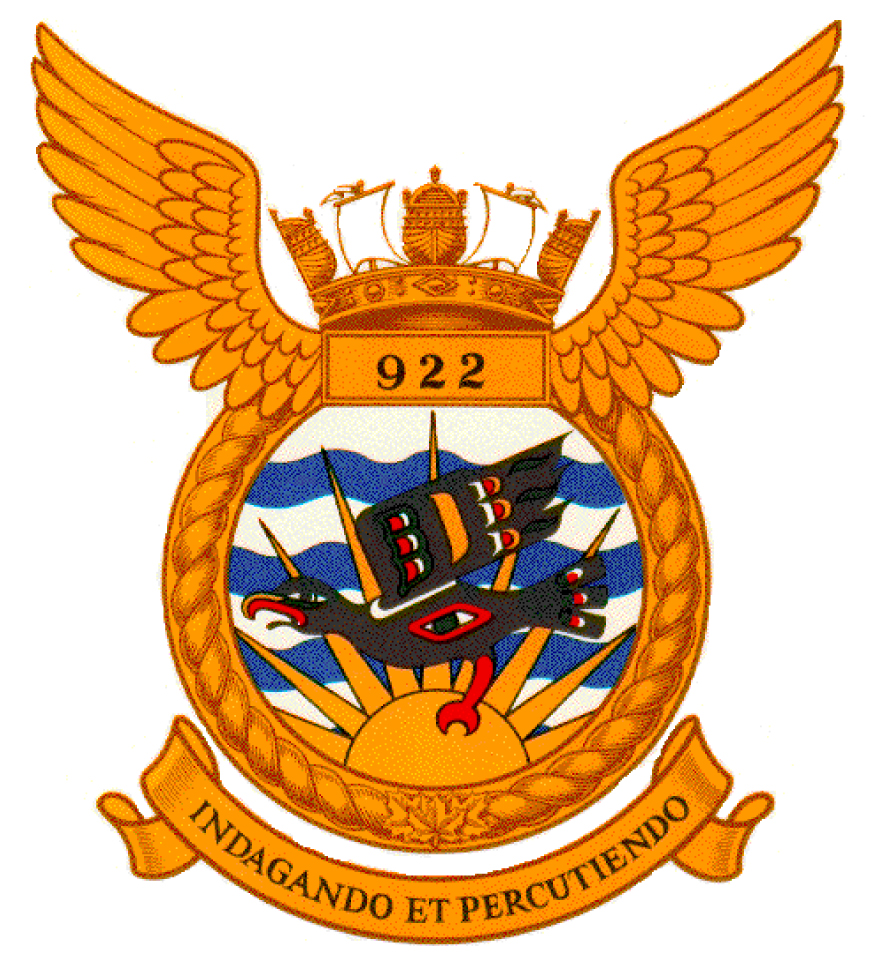 The following document is available for downloading or viewing:
For more information on accessing this file, please visit our help page.
---
BADGE
Description
Barry wavy Argent and Azure issuing from the base a demi sun in splendour Or and over all a Kwakiutl Thunder Bird of the West Coast Indians volant and coloured proper.
Significance
The background is derived from the Arms of British Columbia, where this naval air squadron was based. The Thunder Bird is a well known mythical creature in West Coast Indian legend and folklore and being depicted in a flying position is symbolic of air flight.
MOTTO
INDAGANDO ET PERCUTIENDO (By tracking and striking)
COLOURS
Black and Gold
BATTLE HONOURS
None
LINEAGE
This Royal Canadian Navy squadron was authorized as '922 Composite Squadron', 1 December 1953.1
Disbanded 31 March 1964.2
---
1. "Directive for the Formation of Reserve Naval Squadron", 23 November 1953, file/dossier 1700-219/922, NAC/AN, RG/GE 24, Accn 83-84/167, box/boîte 565
2. Message, 5 December 1963, file/dossier 1700–219/922, NAC/AN, RG/GE 24, Accn 83-84/167, box/boîte 565
Footnotes notice: This content is provided as it appears in the originating document (see PDF link above) and cannot be altered. Some notes reference annotation in only one of the official languages, and therefore numbers may not match in the content you are viewing. For clarification, we invite you to check the corresponding footnote in the French page.