Directorate of History and Heritage
Welcome to the Directorate of History and Heritage (DHH) website of the Department of National Defence. DHH was founded in 1996, following the amalgamation of the National Defence History Directorate and the Directorate of Military Traditions and Heritage. The roots of our organization go all the way back to the First World War.
Even in the early stages of the Internet, the usefulness of this remarkable communication tool was obvious. From the very beginning, our vision was to make the DHH website an essential tool for Canadian researchers. We have established three goals in this regard: to keep our internal and external audiences informed about the various functions performed by DHH; to make available a maximum number of archives as well as works that have been published by our predecessors, but that are no longer available in book stores; and to provide any other relevant information. Anyone comparing what was available in 1996 with what is offered today will see a world of difference, not only in the quantity, but also in the quality of the information online, which is frequently updated.
DHH serves the Canadian people and the Canadian Forces. DHH enjoys significant credibility in Canada and around the world. The current site, which will more than meet people's expectations, will add to that credibility with its reliability and the type of information it provides.
Op HONOUR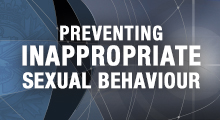 Remembrance Day
The War of 1812
Victoria Cross
Today in Canadian Military History
8/10/1916
Piper James Richardson of the 16th Battalion, C.E.F. at the Somme, France inspired his comrades to take the Regina Trench while playing his bagpipes. For his exemplary courage under fire in this action, Piper Richardson was awarded the Victoria Cross posthumously.
8/10/1918
The battle for Cambrai is fought on the Western Front ends (02-08 Oct).
8/10/1918
Actions by Captain Coulson Mitchell of the Canadian Engineers at Canal de l'Escaut earn him the Victoria Cross.
8/10/1932
An Order-in-Council authorizes the Department of National Defence to employ roughly 2,000 men on the construction of military projects.
8/10/1944
HMCS Mulgrave strikes a mine off Le Havre, is beached and becomes a total loss.
8/10/1992
The Governor-General, the Prime Minister and other dignitaries unveil the Peacekeeping Monument in Ottawa.
8/10/2001
Minister of Defence Art Eggleton announces the details of Canada's contribution to the campaign against terrorism. Canada's initial commitment involved 2000 personnel from the Canadian Forces and included the deployment of ships, aircraft and a small contingent of soldiers. It is the biggest mobilization of the armed forces since the Korean War.