Directorate of History and Heritage
Welcome to the Directorate of History and Heritage (DHH) website of the Department of National Defence. DHH was founded in 1996, following the amalgamation of the National Defence History Directorate and the Directorate of Military Traditions and Heritage. The roots of our organization go all the way back to the First World War.
Even in the early stages of the Internet, the usefulness of this remarkable communication tool was obvious. From the very beginning, our vision was to make the DHH website an essential tool for Canadian researchers. We have established three goals in this regard: to keep our internal and external audiences informed about the various functions performed by DHH; to make available a maximum number of archives as well as works that have been published by our predecessors, but that are no longer available in book stores; and to provide any other relevant information. Anyone comparing what was available in 1996 with what is offered today will see a world of difference, not only in the quantity, but also in the quality of the information online, which is frequently updated.
DHH serves the Canadian people and the Canadian Forces. DHH enjoys significant credibility in Canada and around the world. The current site, which will more than meet people's expectations, will add to that credibility with its reliability and the type of information it provides.
Op HONOUR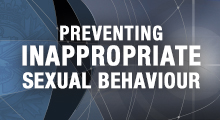 Casualty Identification
Commemorative Banners
Victoria Cross
Today in Canadian Military History
21/10/1690
Quebec withstands Admiral William Phips's armada consisting of 2,300 men (16-24 Oct).
21/10/1910
HMCS Niobe arrives in Halifax, the first Canadian warship to arrive at her base in Canada.
21/10/1942
HMCS Royal Roads becomes the Royal Canadian Naval College and commences training cadets.
21/10/1943
HMCS Chedabucto collides with the cable ship Lord Kelvin in the Gulf of St. Lawrence. She is later beached and becomes a total loss.
21/10/1944
Private Ernest Alvia "Smokey" Smith is awarded the Victoria Cross for disabling a tank with a PIAT at Savio River in Italy (21-22 Oct).
21/10/1944
HMCS Uganda (later Quebec) is commissioned, becoming Canada's first cruiser since Aurora was paid off in 1922.